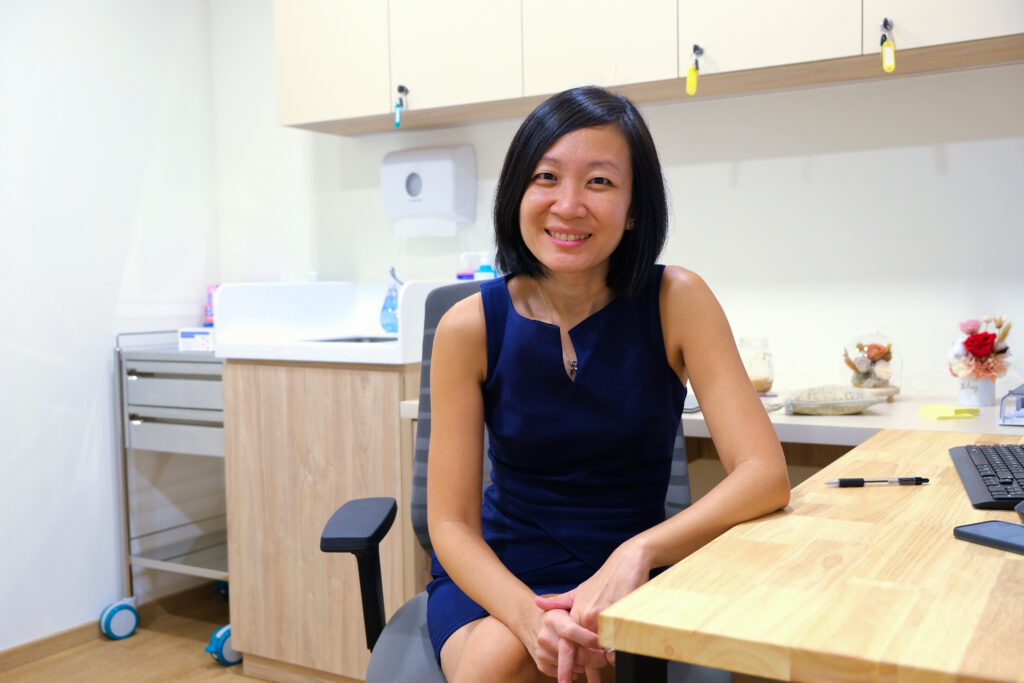 Founder & Executive Director
Dr Chen graduated from medical school in Singapore and obtained post graduate qualifications in Internal Medicine from the Royal College of Physicians (United Kingdom) and also Masters of Medicine from NUS. She also has a Graduate Diploma in Mental Health (NUS) and a Masters in Ageing Health and Well-being in Intellectual Disability from Trinity College Dublin. She is deeply passionate about improving the lives of persons with intellectual disability and persons with dementia, and also works with Khoo Teck Puat Hospital in supporting persons with dementia and their families. Dr Chen sits on a number of non profit boards and subcommittees. These include being a member of the Management Committee of Dementia Singapore (DSG) and chairing their Programmes and Services Sub-Committee. Dr Chen also serves on the AWWA Board and is a member of their Programmes and Services Committee. Concurrently, she is also a member of the Association for Persons with Special Needs (APSN) Programmes and Services Committee and serves in the Movement for the Intellectually Disabled of Singapore (MINDS) Healthcare Working Group. She is also an appointed member of the Adult Protection Team (APT), Ministry of Social and Family Development, and a member of the 4th Enabling Masterplan (EMP2030) Steering Committee.
Dr. Jonathan See studied medicine in the University of Auckland, New Zealand, graduating in 2004. He is a registered family physician with the Singapore Medical Council and has practiced in public as well as private settings for more than a decade. Dr. See has a special interest in eldercare. Between 2015 and 2020, he spent half of his time providing care to residents in nursing homes. In 2020, he relocated to New Zealand where he worked as a general practitioner in both semi-rural and urban regions. He returned to Singapore in March 2023 and joined IDHealth shortly after. Dr. See believes in the vision and values of IDHealth and hopes to contribute to improving the health of people with intellectual disability and their families in Singapore.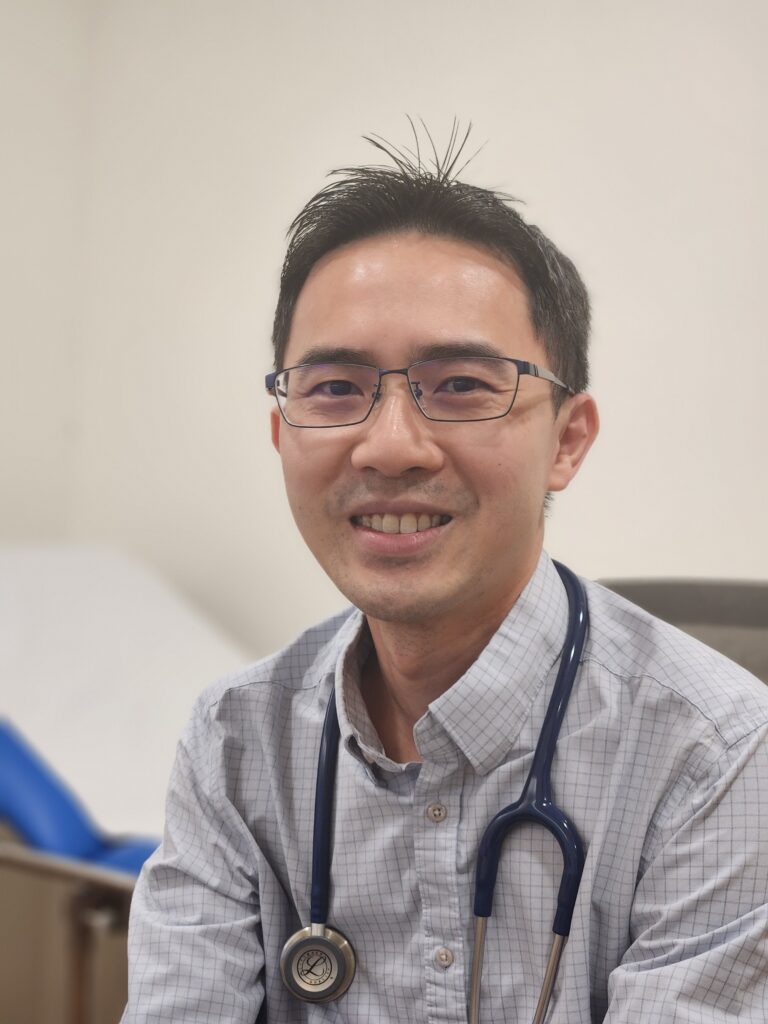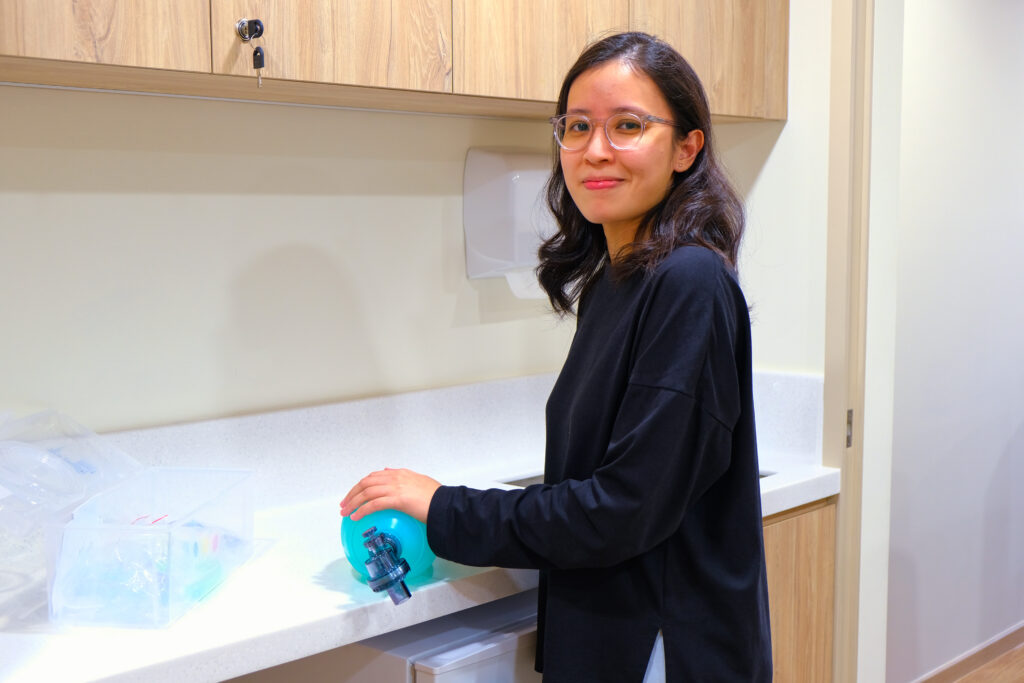 After graduating in 2009, Nadzira worked in various disciplines, including cardiology and oncology, where she developed a firm foundation in nursing. Nadzira's introduction to working among people with intellectual disability widened her perspective of life. She now strives to provide her patients and their caregivers with quality support and care.
Angeline studied nursing in Nanyang Polytechnic and eventually obtained a Bachelor's in Nursing from the University of Sydney.  She discovered a passion for eldercare and thus went on to gain specialist knowledge and skills through an Advanced Diploma in Gerontology.  After gaining work experience in Tan Tock Seng Hospital, she left the hospital setting to care for father who had cancer. Caring for her father inspired in her a growing interest in palliative care.  She desires to support patients and their families through the physical and emotional challenges of illness and disability. In her current role, Angeline hopes to help this vulnerable group of individuals with intellectual disability maintain their dignity and find acceptance in society.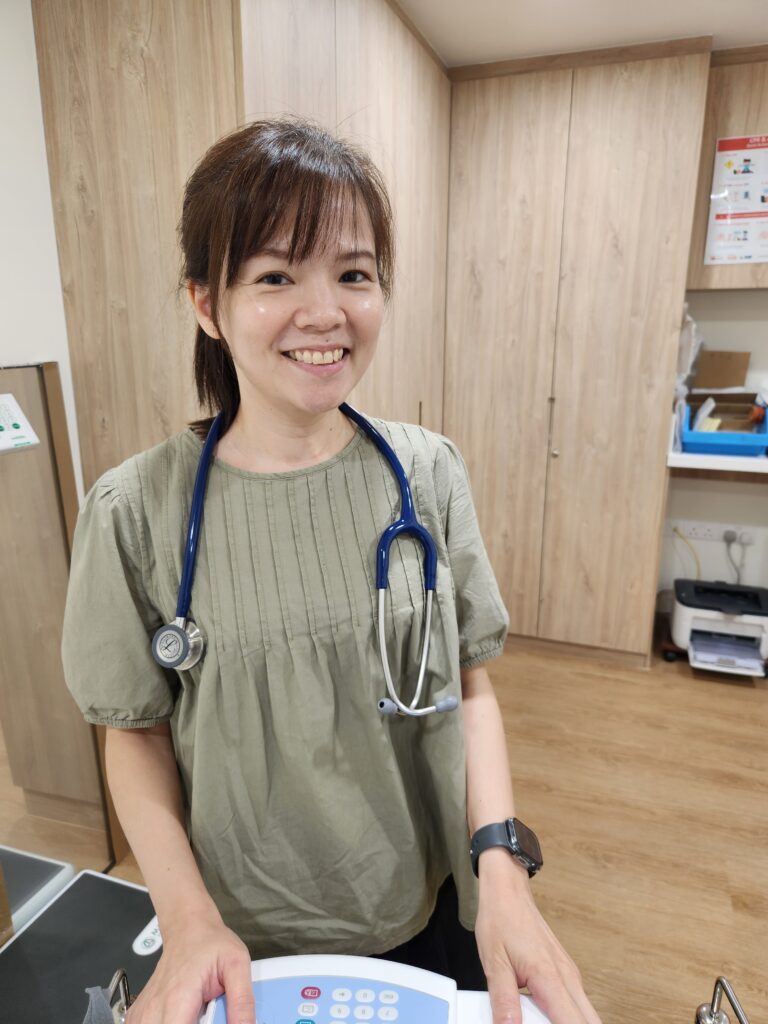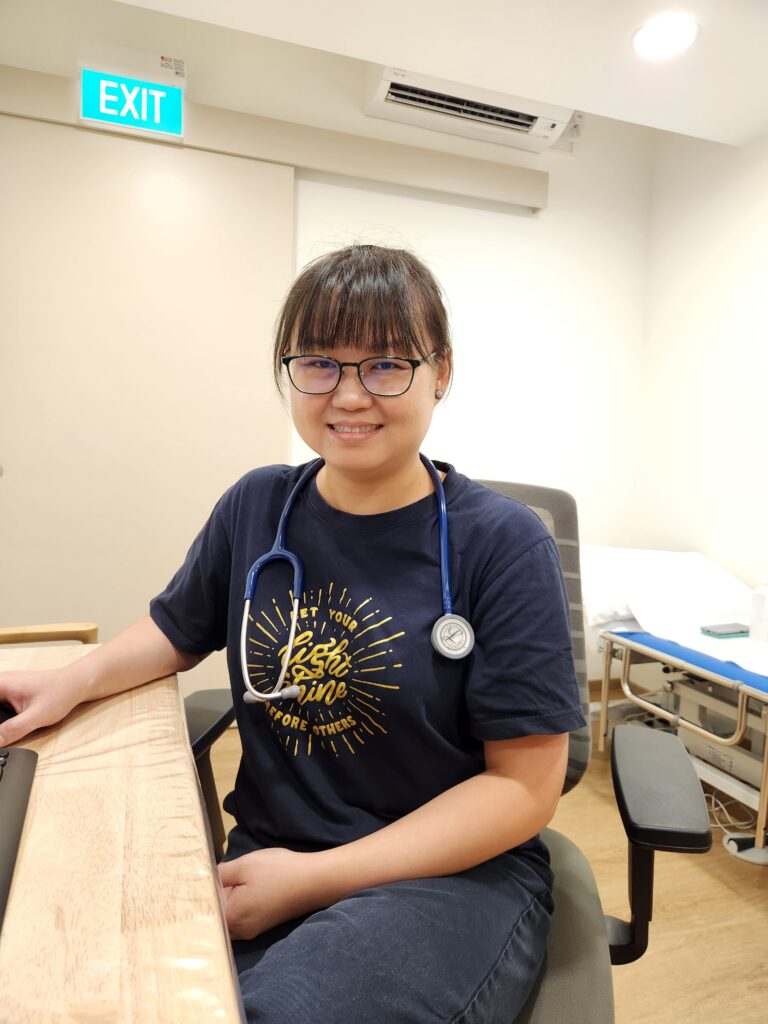 Pei Ing graduated with a Bachelor of Nursing and an Advanced Diploma in Geriatric Nursing. She has more than a decade of experience in geriatric nursing with a specialisation in continence. She enjoys working closely with patients and families, supporting them to improve their health and maintain a healthy lifestyle. In her current position, she hopes to continue to make a positive impact in the lives of patients with intellectual disability and their families.
After obtaining a Merit award with her Diploma in Nursing, Grace received a scholarship for a Bachelor degree from Singapore Institute of Technology and graduated in 2013. She specializes in geriatric care and was a recipient of the MOH Nurses' Merit Award in 2020. 
Grace's passion is nursing. Through her work in both inpatient and community setting under restructured hospital ,she discovered her calling to serve persons with special needs. She seeks to deliver quality care to patients (and their families) and is committed to do what it takes to strengthen the healthcare ecosystem surrounding this population.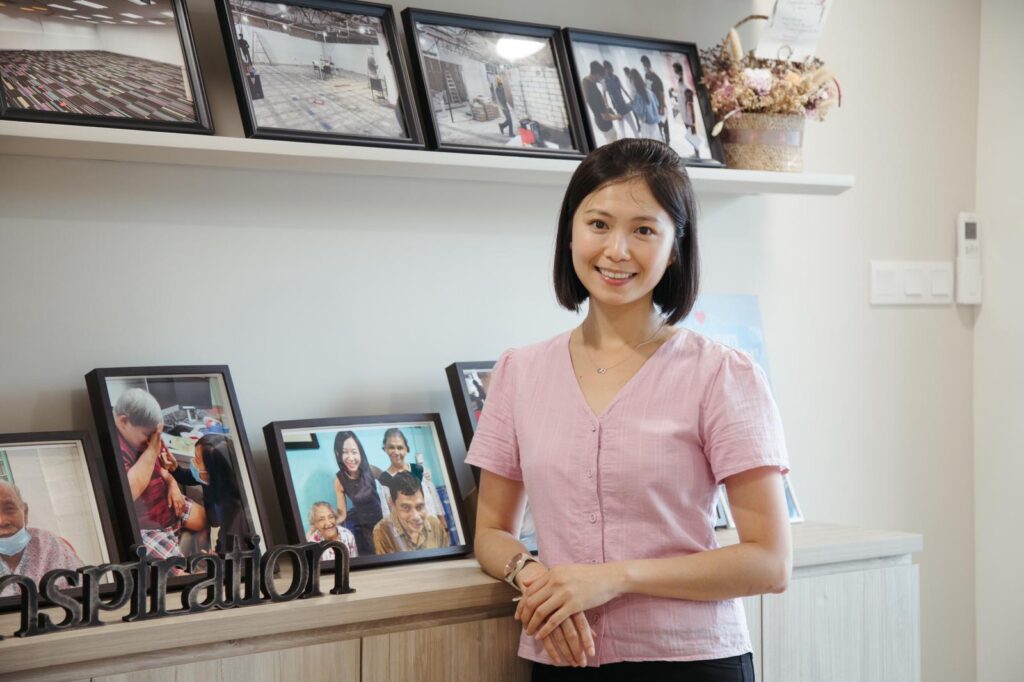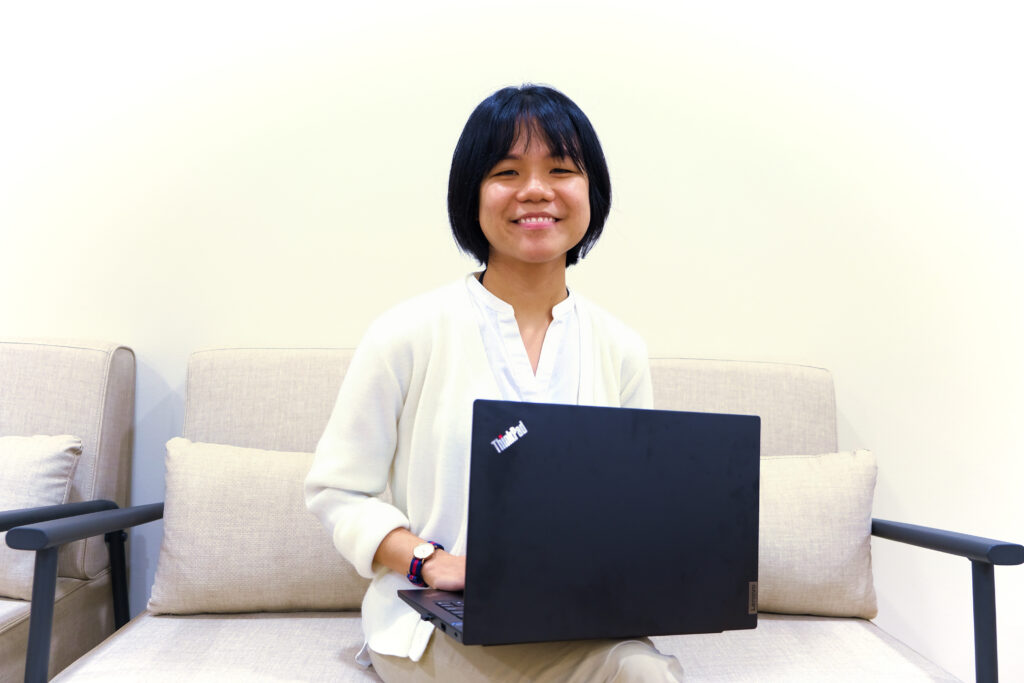 Soo Wen graduated with an Advanced Diploma in Palliative Nursing but found her calling through social work. Riding on the values formed by her passion for palliative care, she believes that everyone has the right to live fully till the end of life. She hopes to help persons with intellectual disability to live meaningful and dignified lives.
Ilham graduated from NUS with an Honours in Social Work and embarked on a varied journey including community mental health and medical social work in the hospitals. Through journeying with patients and their caregivers, he discovered a budding passion to support and advocate for persons with intellectual disability.
He strongly believes that every individual, and especially PWIDs, has the potential to thrive and live a dignified life with the proper environment, support and opportunity. Through his work in IDHealth, he hopes to shift societal perceptions to be more accepting and compassionate towards PWIDs, and shine light on their capabilities.<br>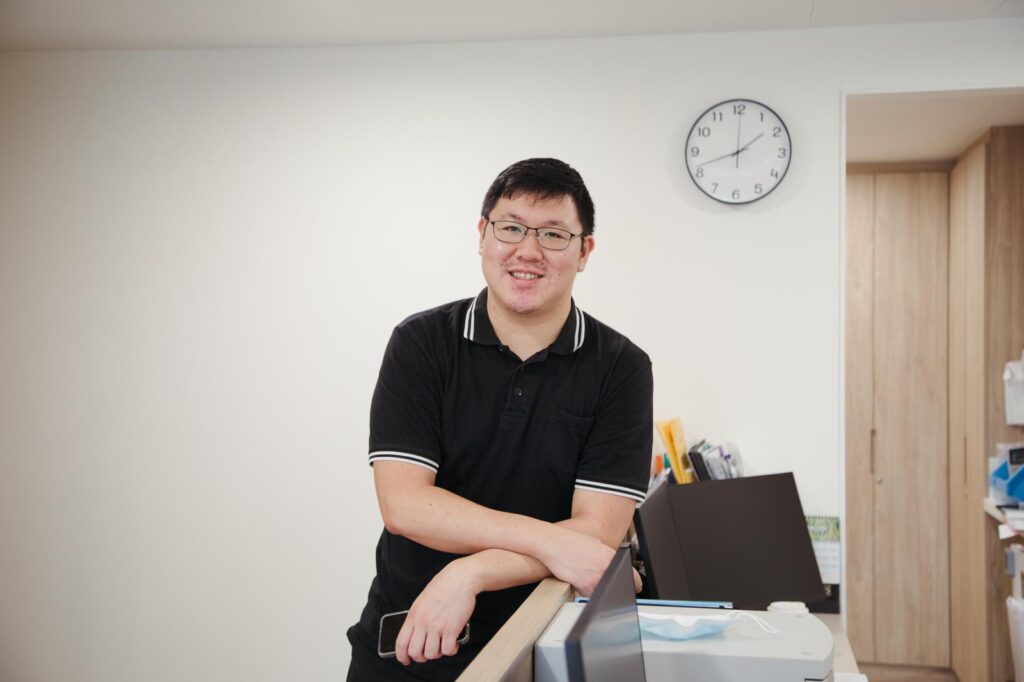 Justin studied in Australia and graduated with a Bachelor degree in psychology from Murdoch University. He subsequently obtained a Master of Social Work from Flinders University in 2021.  Justin's work experience has involved employing positive behaviour support strategies to address behavioural issues among children and youth.  He believes that allowing professional practice to be guided by client experiences will ultimately result in better client outcomes. IDHealth's holistic approach to care provides him opportunity to consider the unique lived experiences of his clients and families as he plans interventions to improve their health and quality of life.
Caleb's experience in engaging people with intellectual disabilities has developed in him a passion to see this population included and integrated into Singapore society. Through targeted programmes and events, he hopes to build bridges with other individuals and organisations in the community so that people with intellectual disability may have the resources to live meaningful lives. His rich work experience in both the private and non-profit sector has equipped him with many relevant skills to do so.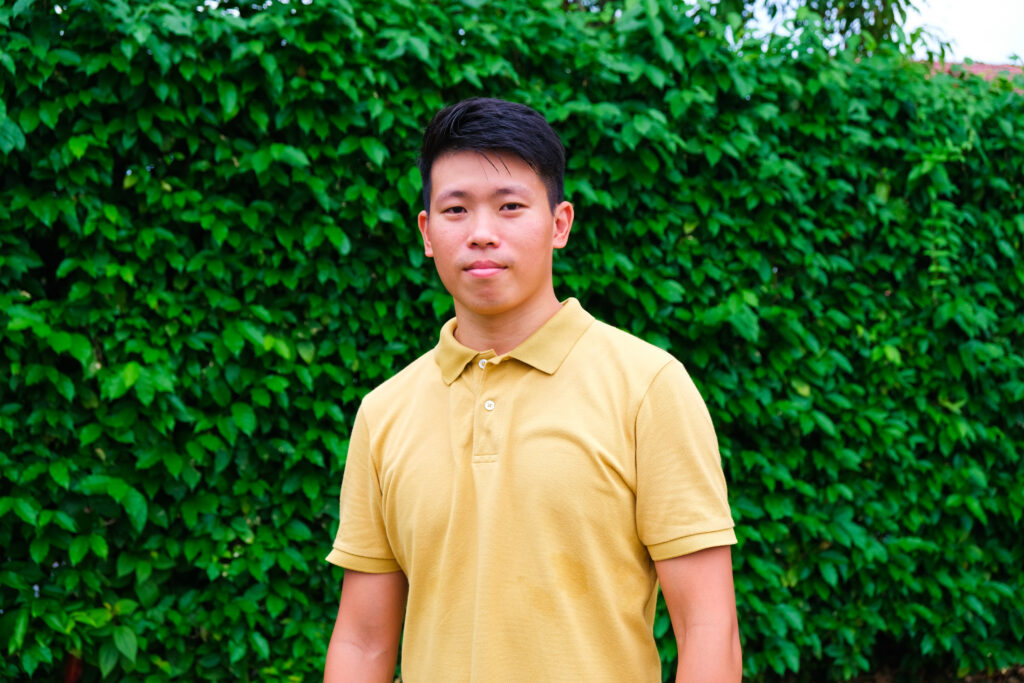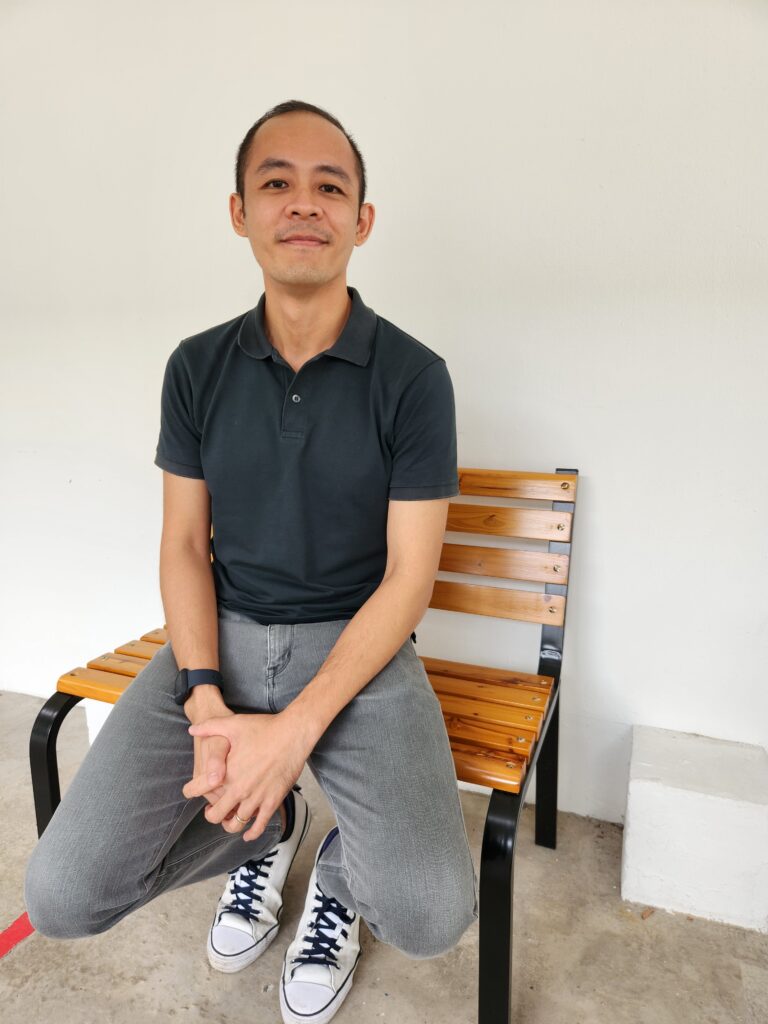 Chris started working with persons with disabilities at the start of his career and has not looked back since. As a clinical psychologist, he uses his mental health knowledge and clinical skills to help clients who present with emotional and/or behavioral difficulties. He continues to be driven by his passion and the hope of helping this group of individuals and their caregivers achieve a better well-being and quality of life.
Deborah received her undergraduate training in Perth, Western Australia and further grew her experience working in both paediatric and adult care settings since moving back to Singapore. She hopes to play a part in helping her clients regain autonomy and quality of life through their communication skills. She believes no man is an island, and the power of collaboration through peer learning and support.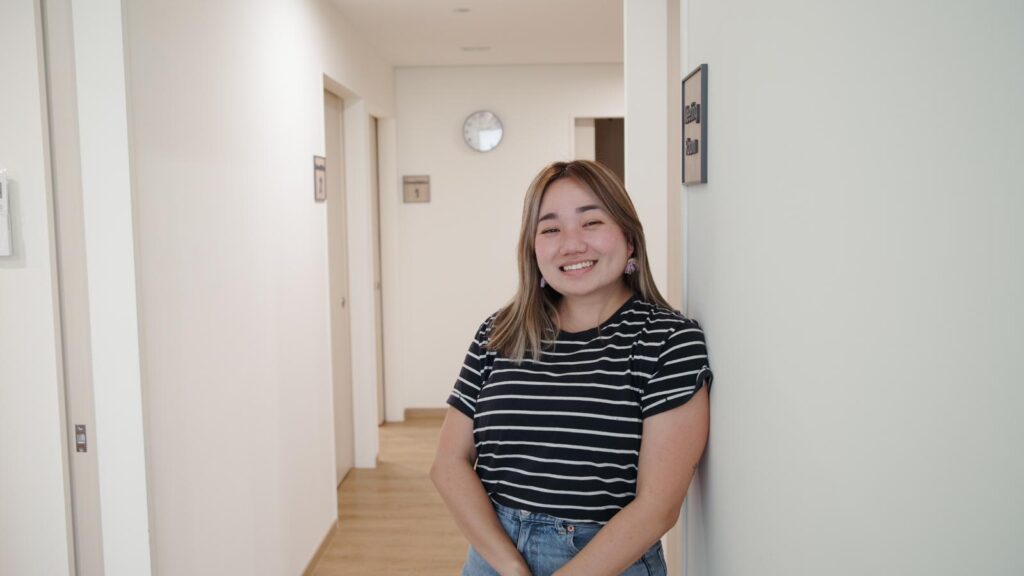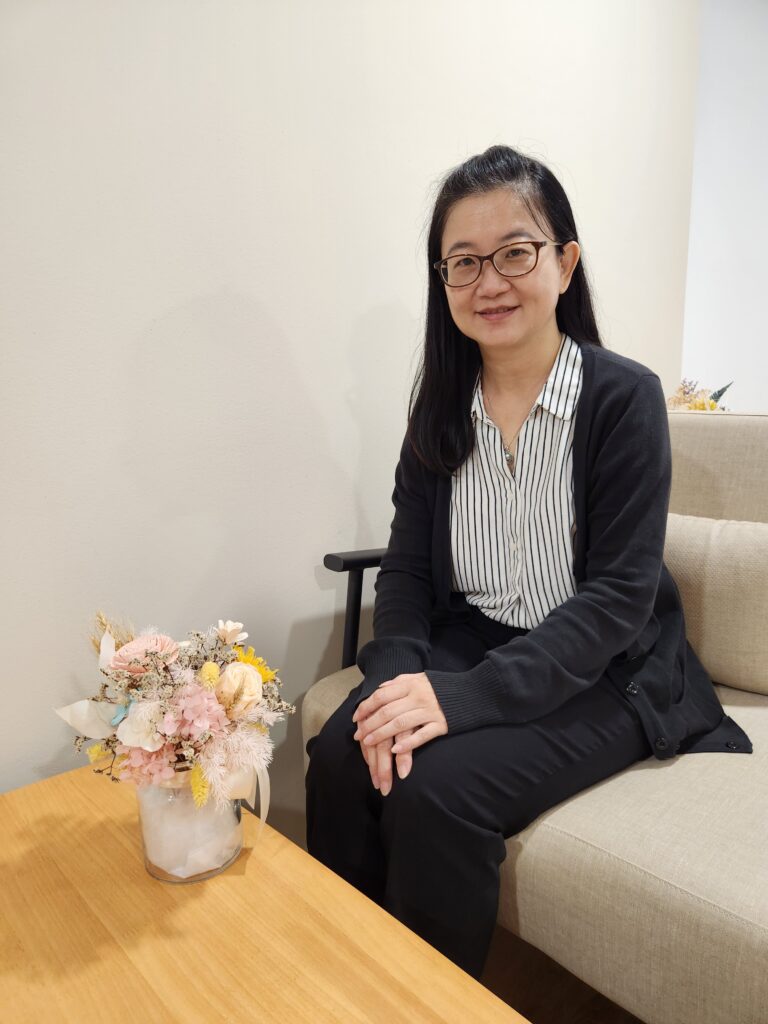 Monica began work in Human Resource and Administration in 1989.  She has 10 years of valuable experience in administrative roles in retail and e-commerce.  She has also worked 5 years in the non-profit sector.  Monica is passionate about delivering high quality service to all she serves, whether customers, colleagues or beneficiaries.
Trained as a Registered Nurse, Euan graduated in 2013 with a Master's degree in clinical leadership. She has held the position of nurse manager in a polyclinic and hospitals. In addition, Euan has also worked in the areas of clinical operations and hospital planning. With her rich work experience, she now ensures the smooth running of IDHealth services for the benefit of our patients and their families.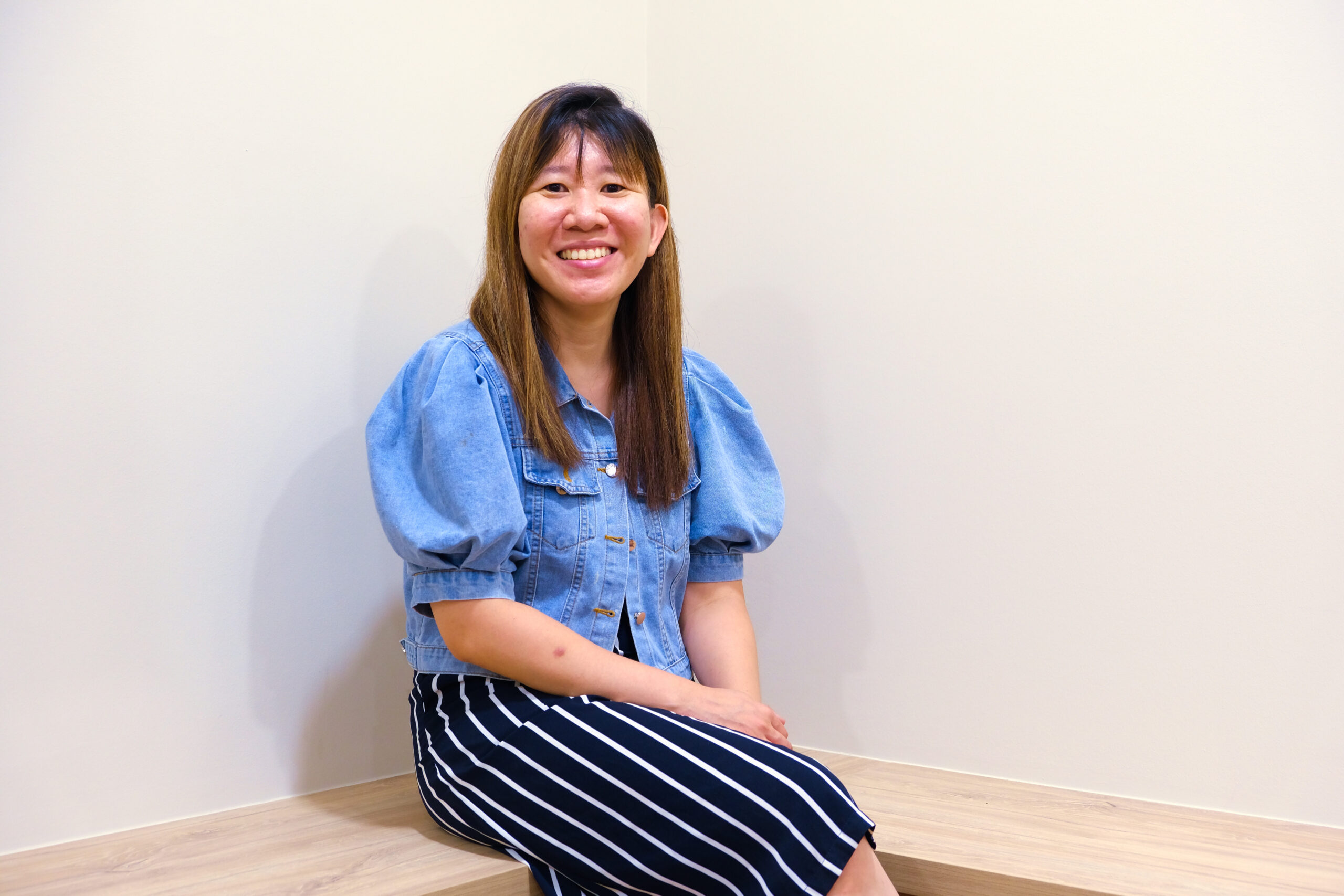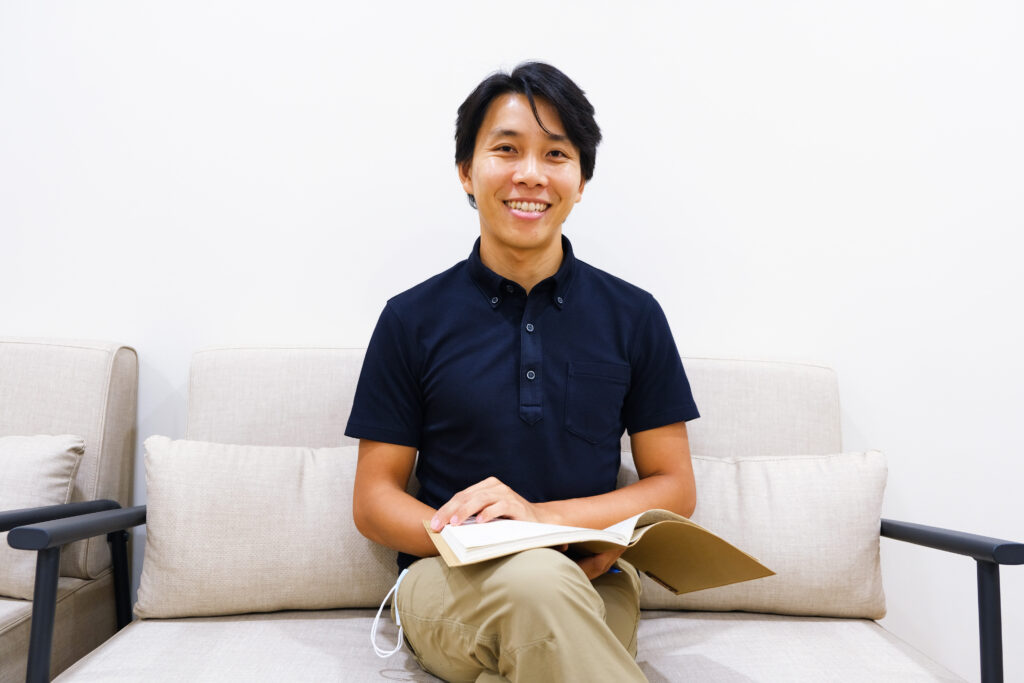 Volunteer & Donor Engagement Executive
Since 2013, Norman has been serving people with intellectual disability through volunteering with Special Olympics Singapore. He is a passionate advocate for inclusivity in all aspects of society, Through his work at IDHealth, he hopes to continue to be a voice for this population.
Training and Research Manager
Since graduating from physiotherapy school in 2003 and obtaining a research-based Masters degree in Rehabilitation Science, Joy has gained experience in caring for people with disabilities along the entire rehabilitation continuum of care. She also has a keen interest in developing capability in others and creating knowledge that will transform care.